I'm not a huge fan of the Academy Awards. Same as the Emmys and Grammys, it's largely a ceremony based on personal politics and an inner circle of friends, rather than legitimate recognition for a nationwide plethora of significant achievements in cinema.
But because it's movies, I might watch it. I've been slacking a bit on the last Oscar ceremony (I didn't see it - I called that
The Artist
would win everything and
Hugo
would win everything else). I'm returning to watching the Oscars this year with the promise of pizza from a friend.
So there's an incentive.
Since I haven't posted in a while (work and a writing project I took on and school) and it's finally relevant, I figure it's time to talk the big golden guy again.
Leggo!
Best Picture
: If
Argo
does not win Best Picture this year, I will be very surprised. It's certainly a sympathy vote for Ben Affleck's Best Director snub and everybody loves it, so why not? If
Argo
doesn't win,
Silver Linings Playbook
will. It's 2012's
Slumdog Millionaire
- a feel-good Oscar contender that everybody surprisingly loved without feeling manipulated.
But this is actually another year where none of the Best Picture nominees really feel worthy to me. They are all good, but sort of lacking that final dimension that makes a film a classic.
If I had to pick a nominee I want to win, it'd be
Lincoln
. That movie was outstanding.
Zero Dark Thirty
was fantastic as well.
Best Director
: This is something I can't really predict confidently. My best guess is for David O. Russell with
Silver Linings Playbook
, but I really think a bone should be thrown to Ang Lee for
Life of Pi
. It may not have been a perfect movie, but damn if it didn't take skill to make it.
Best Actor/Actress/Supp. Actor/Supp. Actress
: If there is any fucking justice in the world,
The Master
will sweep those Acting awards - Joaquin Phoenix and Phillip Seymour Hoffman were forces to be reckoned with, but that won't happen because the Academy loves a good Daniel Day-Lewis performance and that happened in
Lincoln
. Jennifer Lawrence is a sure-fire winner for
Silver Linings Playbook
and that's fine, she deserved it, although I wouldn't mind if everybody else nominated in the Best Actress category won. Emmanuelle Riva, Quevenzhane Wallis and Naomi Watts put out for their roles (Jessica Chastain was tolerable).
Anne Hathaway is also a shut case for Best Supporting Actress in
Les Miserables
, but I'm not very invested in that category, so go crazy, Annie. I can't predict whose going to win Best Supporting Actor, but I really hope they don't give it Christoph Waltz. He was good, but Leonardo DiCaprio (or Don Johnson or Samuel L. Jackson) deserved that nomination from
Django Unchained
. Waltz was good, but he was not
Inglourious Basterds
good. He was just trying to be
Inglourious Basterds
good.
Best Writing - Original/Adapted Screenplay
:
Silver Linings Playbook
is going to win Adapted Screenplay, but my root is for
Lincoln
...
Team of Rivals
is a fantastic and thorough historical book and I recommend it to anybody interested in American History.
As for original screenplay, my vote is for
Moonrise Kingdom
, but I suspect
Zero Dark Thirty
and
Amour
are the primary contenders here.
Best Animated Feature
: This is a rarity when the Pixar movie is a bit shaky in its possibility of winning and that's why I don't know who's going to win. But my favorite out of the nominees is sooooooo
ParaNorman
.
Wreck-It Ralph
probably has the best shot and that's cool, it was a very fun movie.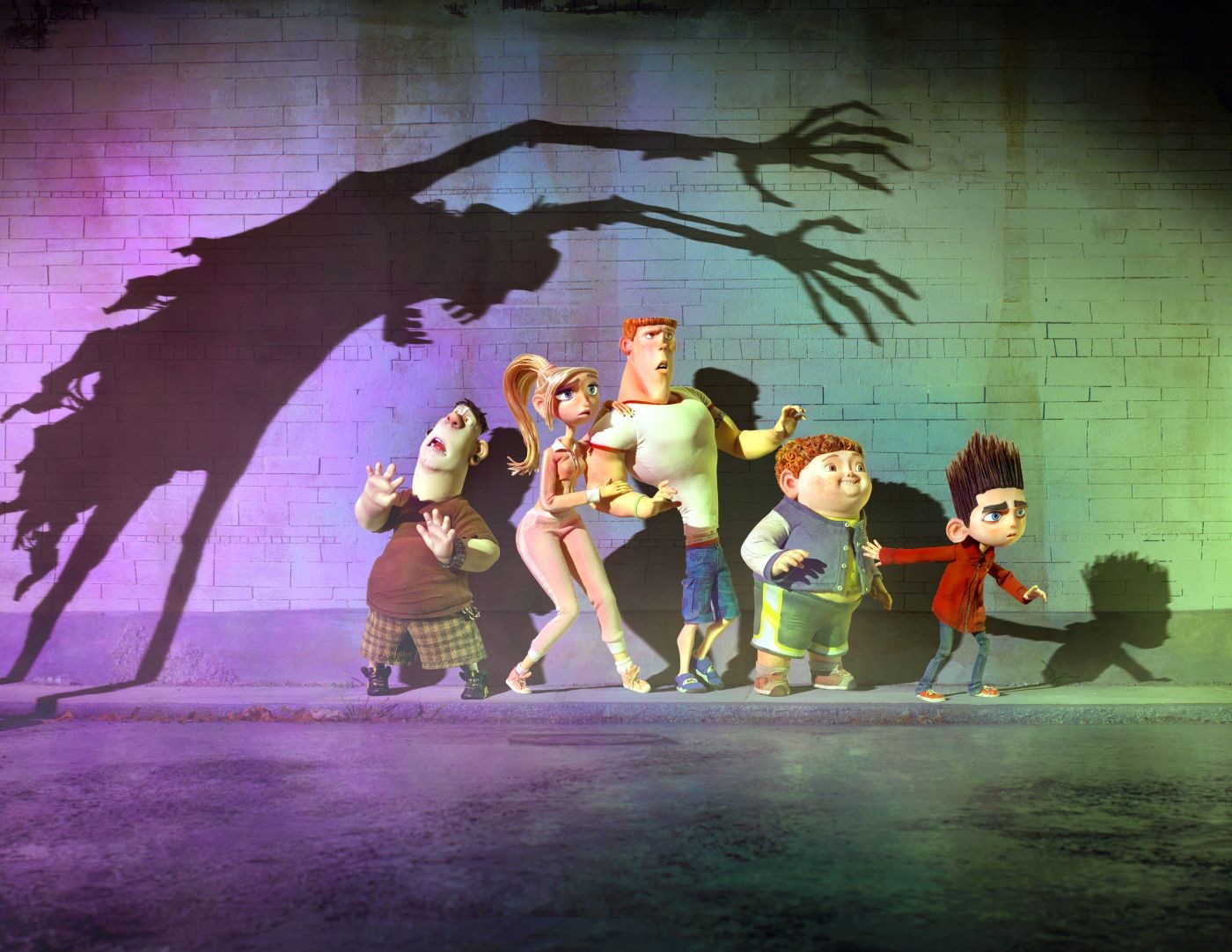 Best Foreign Language Film
: My vote is for
Amour
and it's definitely going to win. I mean, it's nominated for Best Picture so... what more do you need? Palme D'or!
Best Documentary - Feature (have not seen the shorts)
: The only nominee I have seen is
Searching for Sugar Man
and so my vote for it to win is not so much that I think its the best out of the nominees, but that I really really liked it and would like to see get recognition as a work of cinema.
Watch it.
Best Animated Short Film (did not see the live action nominees)
: Again, the only nominee I saw was
The Longest Daycare
, out of my fandom for
The Simpsons
. I'm less enthusiastic in voting for it this time as I was with
Searching for Sugar Man
.
Best Original Score
: I refuse to acknowledge this for not nominating
Cloud Atlas
. Fuck you.
Best Original Song
: Oh, totally Adele's
Skyfall
. Gave me chills listening to it.
Best Production Design
: Again, fuck you for not nominating
Cloud Atlas
. It would throw all these other nominees to the fucking ground. But my vote now is for
The Hobbit - An Unexpected Journey
or
Life of Pi
. At least these had some effort in their work...
Best Cinematography
:
Life of Pi
has my vote.
Best Sound Editing
:
Zero Dark Thirty
, end of story.
Best Sound Mixing
: Is there a good reason
Wreck-It Ralph
is not nominated? What are you thinking, Academy?! Okay, whatever, fine, be stupid. My vote is for
Argo
instead. It'll probably win.
Best Makeup
: Again, where is
Cloud Atlas
in the nominations, Academy? Eat a dick.
Best Costume Design
: My vote is for
Snow White and the Huntsman
(do not mistake this for me liking that movie), but I'm guessing the winners will either be
Les Miserables
(more likely) or
Lincoln
.
Best Film Editing
: My vote's for
Zero Dark Thirty
. If that doesn't win,
Argo
will.
Best Visual Effects
: The lack of
Cloud Atlas
in the nominees for the millionth time deserves the Academy's consumption of all the fucking dicks. My vote is for
Life of Pi
. If that doesn't win, the winner will probably be
The Hobbit - An Unexpected Journey
.
The Avengers
is one of my favorite movies of the year, but it's not that special beyond run of the mill CGI (
Iron Man
's CGI effects were more spectacular),
Prometheus
had some pretty legit effects but Ridley's necessary evil usage of CGI was still kind of treacherous to the illusion and I laugh at the nomination of
Snow White and the Huntsman
.
So there we go... we'll see how close I came tonight at the televised Awards.
Leggo!